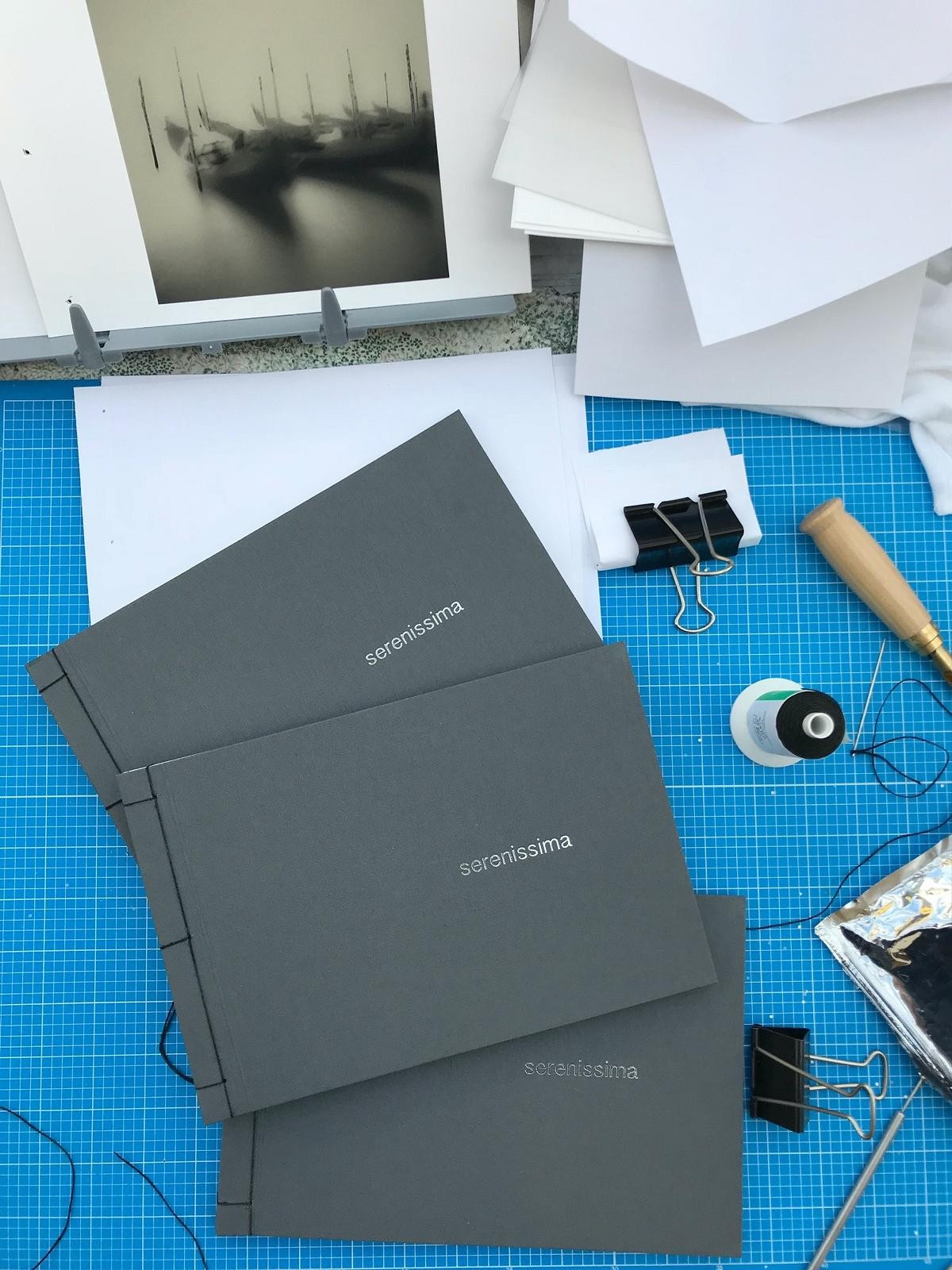 Book: "Serenissima"
A series of twelve monochrome photos capturing scenes of Venice in winter.
The photographs are giclée prints made from the original digital images, using archival inks on FotoSpeed High White Smooth Fine Art 215gsm cotton based matt paper.
Presented in a hand-stitched, Japanese stab-bound volume, measuring 24.5 x 16.5cm. Limited to an edition of fifty copies, each hand printed, signed, numbered and bound to order by the artist at a cost of £55 plus Postage > Packing.
Please email for further details
Testimonial:
"My beautiful book arrived today, so lovingly put together. One of my favourite places in the world (along with the Dolomites...) is Venice. Stunning images and presented so beautifully. Am thrilled with it - a Christmas present to myself……Have made a few stab bound books myself - not photography but journals and appreciate the work that has gone into it. I loved seeing the images through the tissue paper with the titles then opening it up to see the image. Exceptional work. Thank you so much for personalising it for me. A lot of thought has made this book so beautiful and I will take time to absorb the beauty of it."
JB, Cheshire